Success stories
Viable Ventures Ltd have been instrumental in providing business improvement solutions to global companies. Its dedicated and tailored approach to efficiency and resource management have made it the first choice for key global brand customers, including:
Diageo, MoD, Baxters, Raytheon Systems Ltd, AquaDataXL, Hendry Hydraulics, Highlands and Islands Enterprise, Developing Partners, The University of the Highlands and Islands, Scottish Manufacturing Advisory Service, Copernicus Technology Ltd and more.
Click on the Individual Success Stories in the menu above to see how Viable Ventures Ltd have helped its customers to improve their performance and their profitability.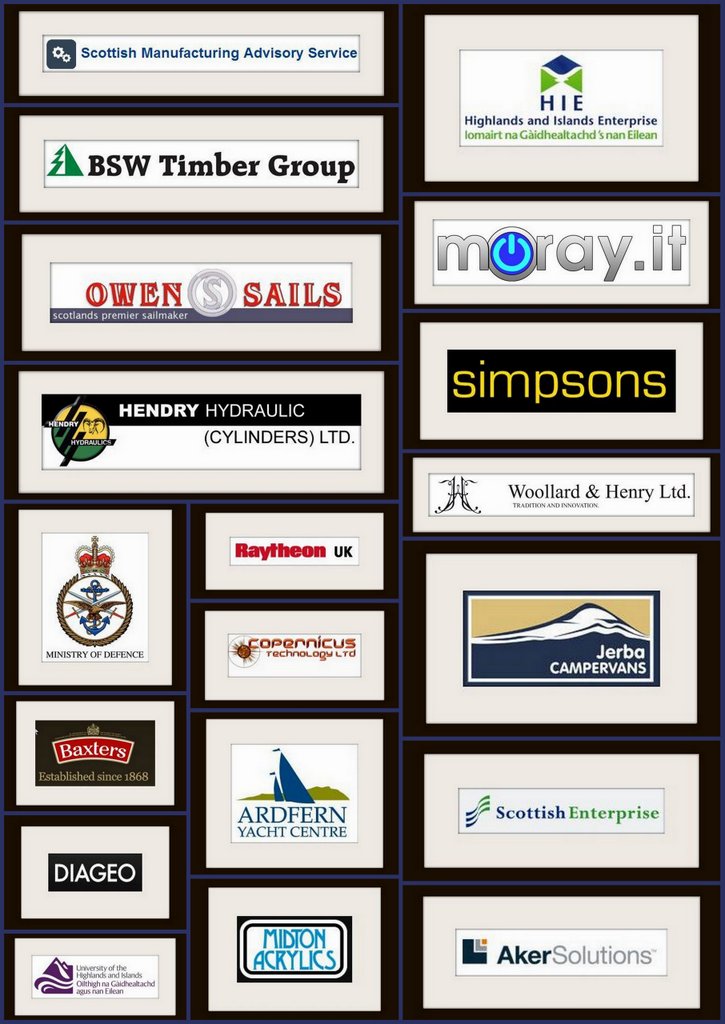 Links to companies we have worked with:
Hendry Hydraulics Ltd (http://www.hendry-hydraulic-cylinders.co.uk/)
Owen Sails (http://www.owensails.com/)
Milton Acrylics (http://midtonacrylics.co.uk/)
Aker Solutions (http://www.akersolutions.com/)
Simpons Ice Cream (http://www.simpsonsbuckie.co.uk/)
Rainnea Ltd (http://www.rainnea.com/index.html)
Jerba Campervans (http://www.jerbacampervans.co.uk/home.asp)
Ardfern Yacht (http://www.ardfernyacht.co.uk/)
BSW Timber (http://www.bsw.co.uk/)
Cranit Dairy
Woollard & Henry (http://www.woollardandhenry.com)