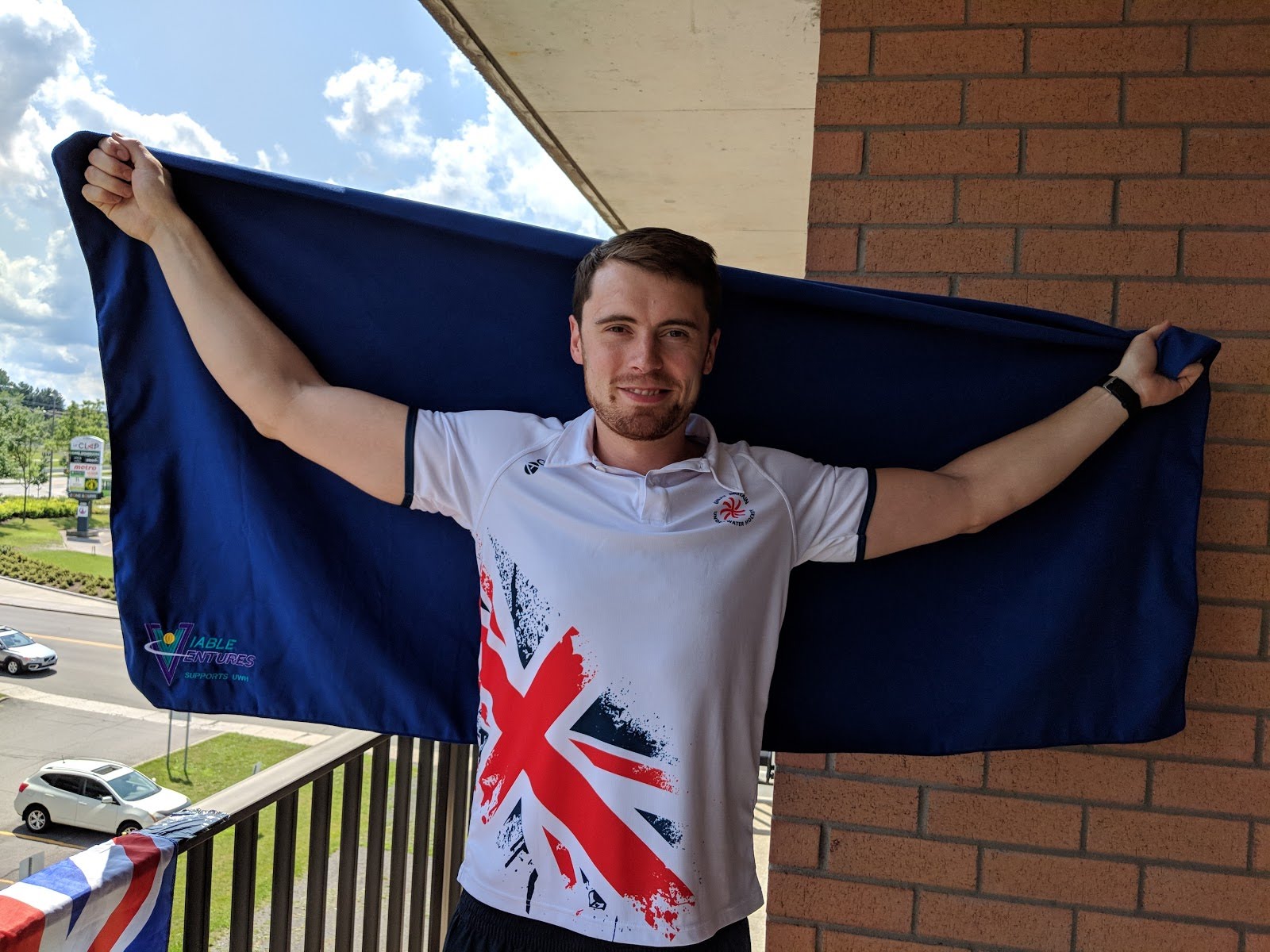 This July the Underwater Hockey World Championships took place over two weeks in Quebec, Canada. Sixteen countries took part across Mens and Womens, Elite and Masters categories, all hoping to come away with medals in their respective categories.
Henry Ing-Simmons has previously represented Great Britain as part of the Under 23 squad at the World Championships in 2011 and 2013, as well as the Men's Elite team at the European Championships in 2017. However, 2018 was to be his first World Championships where he was selected as part of the Men's Elite team.
Underwater Hockey is a minority sport and receives no funding from British Sports council's, with athletes expected to cover their own costs. Viable Ventures sponsored Henry to attend the World Championships this year and helped him, as part of the Great Britain team, to make it through to the semi finals. The 15min each-way matches were streamed on YouTube and provide some nail-biting entertainment for the hundreds that joined the Streams. For more information on Underwater Hockey visit the link to the British Octopus Association.